Photos of Polte-Fabrik slave labor camp
Lev Raphael's late mother, Helen Kliatchko, was one of the hundreds of Jewish women who labored under dangerous and inhuman conditions at the Polte munitions plant in Magdeburg, Germany's largest at the end of the war. Like others, she tried to sabotage what she could without getting discovered. Life was desolate and grim, food minimal, the guards cruel, and Allied bombings were frequent, but solidarity with other prisoners was more than possible. Part of My Germany explores this little-known camp and the surprising revelations Raphael's mother recorded about it.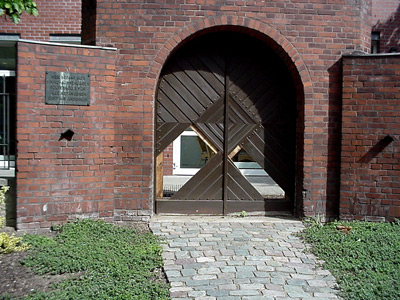 The vandalized gate was all that was left in 2003 of the Polte-Fabrik slave labor camp. Behind it stand apartments, and on the corner is a gas station.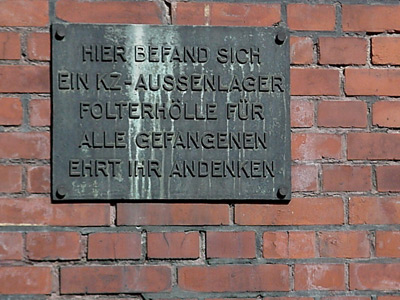 The plaque memorializes the camp inmates who were sent there from the far larger camp of Buchenwald:

Here stood a satellite concentration camp
A hell of torture for the prisoners
Honor their memories!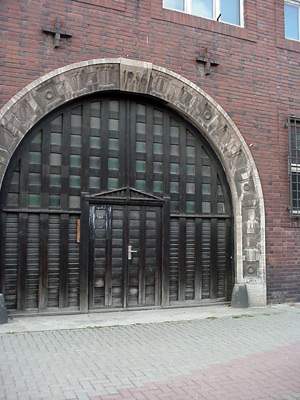 The main gate through which the prisoners entered the factory every day for shifts of 12-14 hours.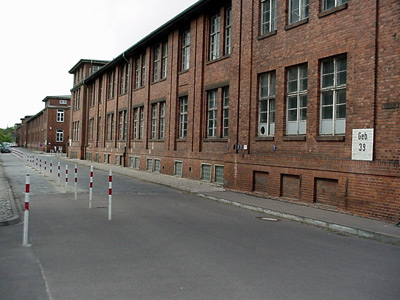 A view of just one small part of the former munitions factory which
in 2003 was the home of courts of law but now is a factory again.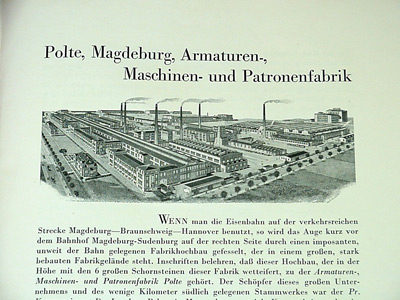 A page from a rare book in the Staatsarchiv in Magdeburg, showing the scale of this factory.